What Lawn Spreader to Use and How to Correctly Calibrate it
- Milorganite Agronomist
April 30, 2022
What's a Drop Lawn Spreader?
Drop spreaders are very accurate as they distribute even rows of fertilizer and grass seed exactly where you want it. It's important that you overlap wheel marks to ensure the entire lawn has been covered. The rate at which you walk directly impacts how much product is distributed.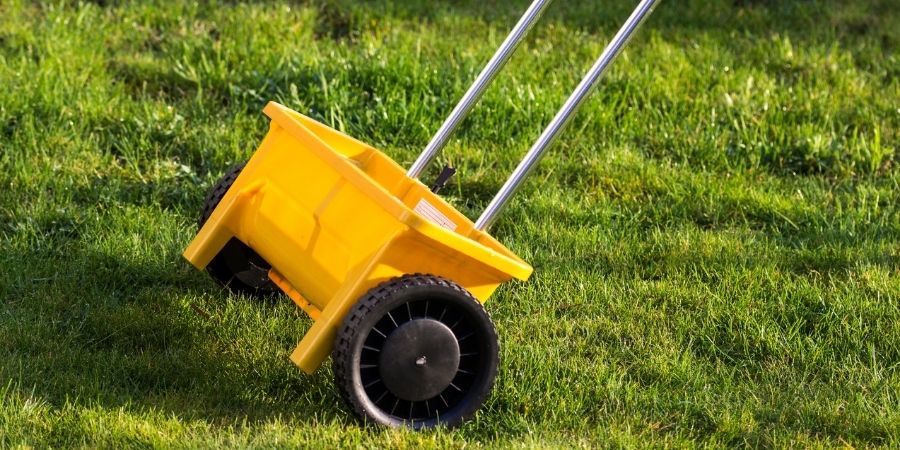 Why Use a Drop Lawn Spreader?
Works well for smaller lawns under 5,000 sq. ft.
Easy to operate.
Provides precise, controlled coverage.
Easy to navigate around obstacles and tight spots.
Product distribution is generally not impacted by the wind.
Less product will end up on your driveways, walks, and paths.
Drawback:
Drop spreaders cover a smaller area of lawn per pass compared to broadcast spreaders, which means it'll take a bit more time to fertilize your lawn.
What's a Broadcast Lawn Spreader?
Broadcast spreaders distribute fertilizer and grass seed in a fan-like pattern in all directions and cover a wider area per pass than drop spreaders. The rate at which you walk and the spreader's hole size impact how much product is distributed. Broadcast spreaders naturally distribute less fertilizer toward the edge of their broadcast range. Check the spreader manual for tips on how far various types of fertilizers are thrown. Like drop spreaders, make sure to overlap passes so you don't end up with stripes.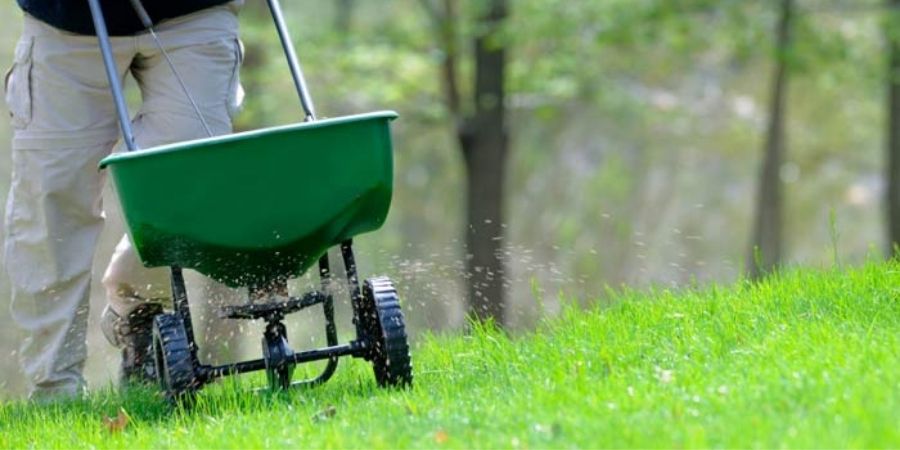 Why Use a Broadcast Lawn Spreader?
Greater coverage area works well for large lawns.
Covers more lawn in less time.
Walk-behind and handheld models are available.
Hopper capacity of walk-behind models is generally larger than drop spreaders; fewer refills.
Some broadcast spreaders have a side-shield feature that allows you to shut off half of the spreader, which is particularly helpful for applying product around the perimeter of your lawn and avoiding hard surfaces and landscaping.
Drawback:
The product can be distributed where you don't want it when using a broadcast spreader, such as in gardens or on driveways, walks, and paths. This is a problem if you're applying an herbicide, which would be detrimental if it got into your flower bed. This isn't a concern when using Milorganite, as it can be used on lawns, flowers, shrubs, and vegetables. Make sure to clean up any product from hard surfaces so it doesn't end up in waterways.