Milorganite Testimonials
To submit your Milorganite testimonial please visit here. To show our appreciation for your Milorganite testimonial we will send you a Milorganite t-shirt.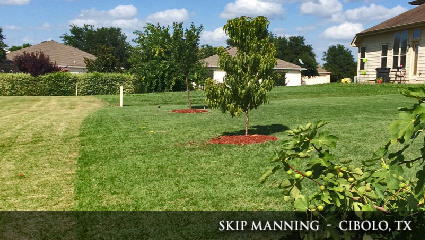 "Golfers wish they could tee off/putt on my yard. Love Milorganite!" Skip Manny - Cibolo, TX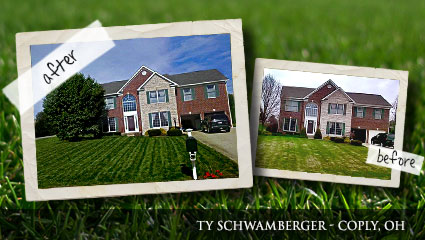 "The first full year I treated the grass with chemicals and didn't see the improvement I had hoped. Then, in the Spring of 2015, I switched my approach to a hybrid organic/synthetic lawn care program, using a pre-emergent for the weeds and Milorganite to feed the lawn. As you can see in the Before & After photos this made a world of difference in only 5 short months! Ultimately, I'd like to have a full organic lawn and Milorganite is the only way to go to make that a reality. Highly Recommended!" Ty - Coply, OH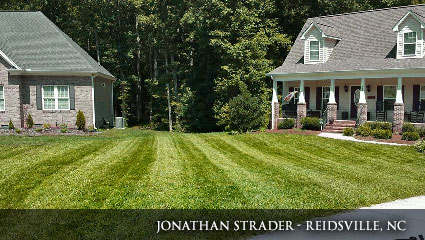 "I have tried other products in the summer from those 'over priced companies' and nothing works better than Milorganite! Nothing. I apply by the buckets. Thanks Milorganite it doesn't get any better than this!" Jonathan Strader - Reidsville, NC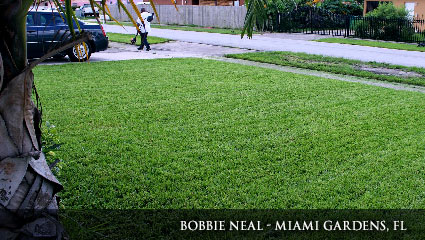 "Milorganite is packed with iron and it makes your lawn a beautiful rich green color, this product is also good for your veggies, gardens, and fruit trees. After using this product you will notice how thick and plush your lawn is and you will have to water much less." Bobbie Neal – Miami Gardens, FL.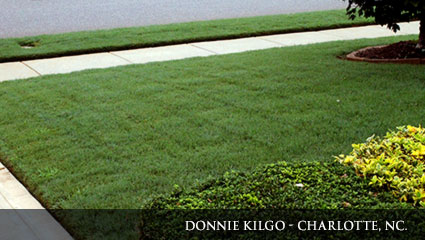 "My yard now has that look of a golf course green and I am loving it! Thank you for a product that produces the result it says it will!" Donnie Kilgo - Charlotte, NC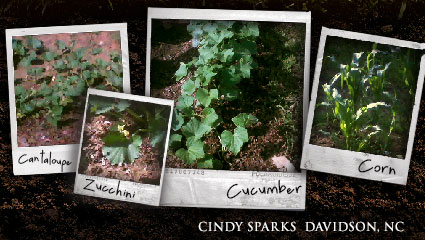 "Milorganite for vegetable gardens is amazing. I bought a bag of Milorganite 3 weeks ago and applied it to my garden because everything was struggling to stay green and grow. I put my first dose of Milorganite on my garden and within a week I saw an improvement within 2 weeks my plants have doubled in size and everything either has blooms or vegetables, they are greening up wonderfully." Cindy Sparks - Davidson, NC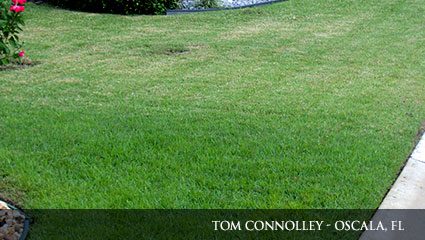 "You can plainly see the difference between my neighbors lawns and mine. They do not use your product and only fertilize annually. I swear by your product and thank you for helping keep my lawn beautiful and lush all season long." Tom Connolley - Ocala, FL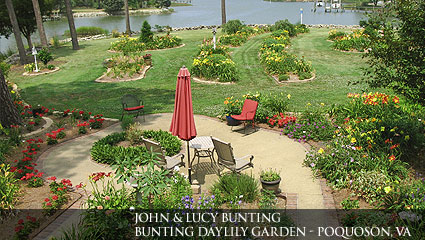 "Milorganite is the best product I use in my daylily garden. I put a heaping cup full around each of my 500 daylily plants early in the spring and they certainly respond." John & Lucy Bunting - Bunting Daylily Garden - Poquoson, VA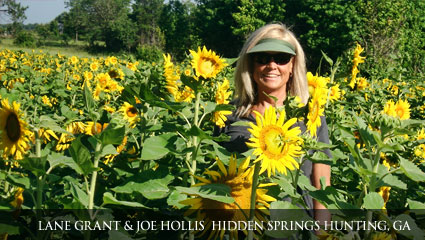 "I have tried to grow sunflowers for the past four years only to find that deer would graze the field leaving it bare with only a few stubs. This year I read an article about Milorganite and how it could be used as a deer repellant. I tried it and it worked!" Lane Grant and Joe Hollis - Hidden Springs Hunting, GA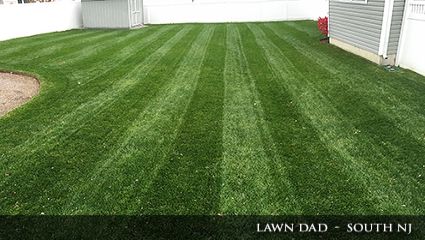 "Milorganite is a great natural product that helps to build up my soil and turf to a thick lush green!" - Lawn Dad South, NJ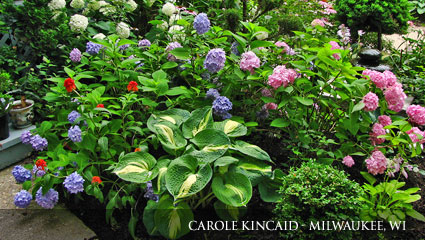 "For the past 3 years, having added Milorganite, along with organic matter from my compost heap, I have seen a great increase in the size of my plants, their rate of growth, and the number of blooms. Friends comment and photograph my garden. I always tell them, I think Milorganite really works." Carole Kincaid - Milwaukee, WI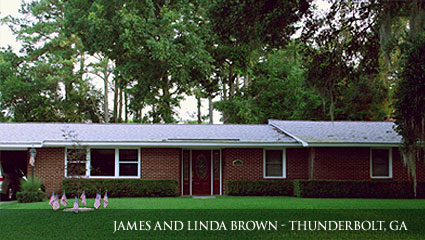 "My husband is an AVID user of Milorganite on the yard. I cannot tell you how many people (some are strangers just stopped at the red light) have talked about how beautiful our yard is. Another time, we were in home depot and the worker there told us someone had come in the day before and said "There's a house down the road in Thunderbolt that has the greenest grass, and I want to know what he puts on it" James & Linda Brown - Thunderbolt, GA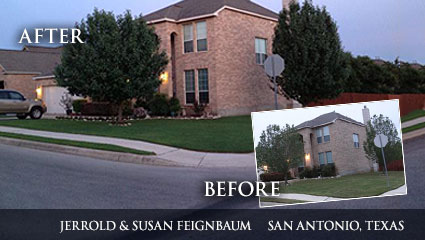 "For years here in Texas I have tried to keep the lawn green with the high temps and water restrictions. I put down Milorganite on July 1st, after a few days I noticed no burning marks on the lawn and in a short time (under 2 weeks), my Tiffway Bermuda was starting to look fuller with a much richer green color. The grass was getting the proper nutrients that it could handle because of the slow release nature of your product." Jerrold & Susan Feigenbaum - San Antonio, TX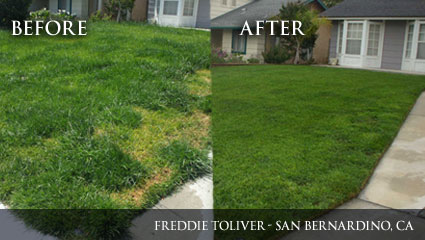 "From the time that I discovered Milorganite on the internet, I would like to offer my testimony and show my pictures for what it has done for our beautiful lawn." Freddie Toliver - San Bernardino, CA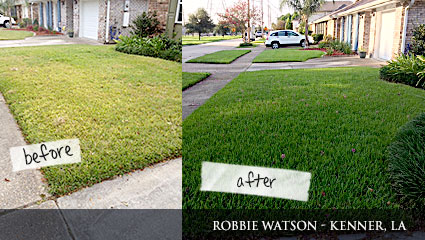 "Thank you for making my lawn perfect, and opening my eyes to Organics. I have tuned my irrigation to conserve water and I'm seeing the savings monthly. I want to personally thank you for having such an amazing fertilizer." Robbie Watson - Kenner, LA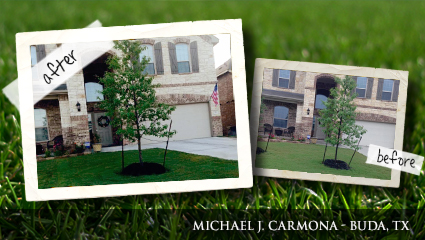 "Thank you, Milorganite! You saved my lawn in just 2 months." Michael J. Carmona - Buda, TX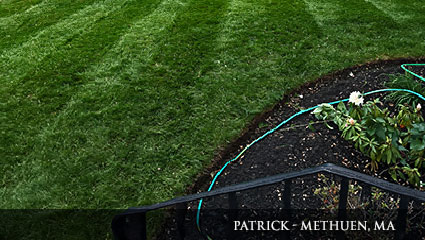 "Nothing better than putting down a bag of Milorganite and dominating your neighbors lawn!" Patrick Methuen, MA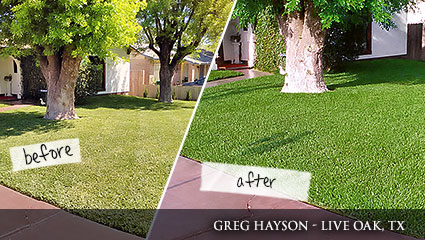 People stop and ask what I use, My neighbor was using Scott's I showed him the Milorganite and what it did for my lawn for less than half the cost of Scott's, Now he's using Milorganite. GREAT product, THANKS!" Greg Hayson - Live Oak, TX
To submit your Milorganite story and images, please visit here.

For more Milorganite reviews, please visit our partner Home Depot.