Milorganite® Testimonials
Please share your Milorganite story with an image or video here. To show our appreciation for your support of Milorganite we will send you a Milorganite sticker and you can select from a t-shirt, hat, or rain gauge. Thank you, for being a loyal customer and sharing your Milorgnaite story with us!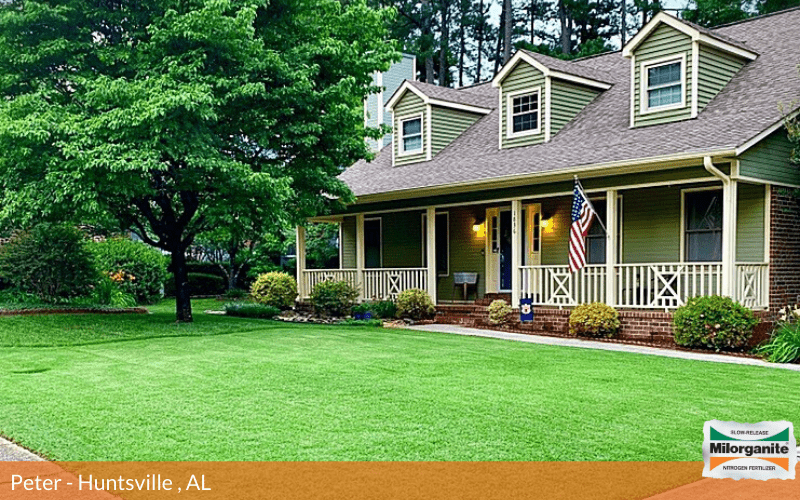 "I will NEVER use another fertilizer product ever again! Milorganite works on all lawn types with amazing results. I have one of the best lawns in the neighborhood. I like that it's pet and people safe. It really adds value to the soil. I also use it on my vegetable gardens and planter beds. You can't beat the price and value you get with Milorganite!" Peter - Huntsville, AL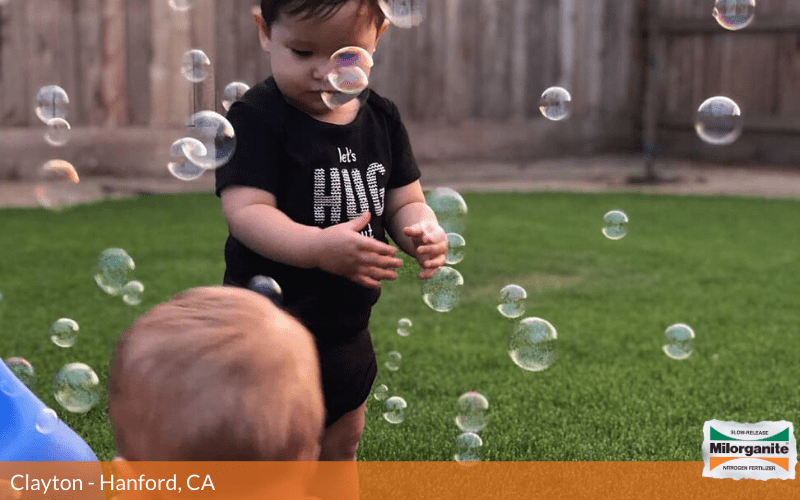 "I started caring for my lawn when we first moved in. Had 100 sq ft of hybrid Bermuda and a reel mower. I knew that I wanted to have a full yard front and back with more of the same. Doing research I kept seeing people post about Milorganite and the darndest thing was I couldn't find any. I finally found some at my local Home Depot and bought enough to last awhile. I have seen nothing but great thing. Smelled it too. I love that it's not harmful to my grandsons or my beagle dog." Clayton - Hanford, CA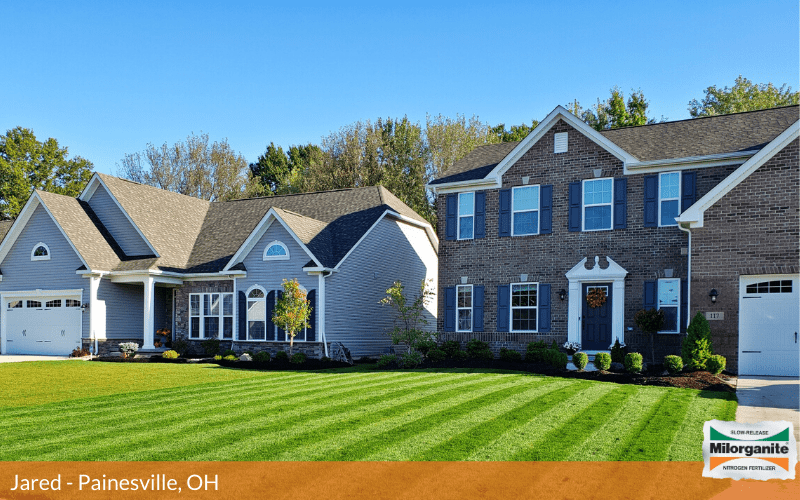 "I use Milorganite on my lawn and I definitely recommend. My yard was done by myself and a few good friends. We hydroseeded with Kentucky bluegrass. The lawn is a little over a yr old. It is dark green and looks awesome. Many of my neighbors paid tons for landscaping. I did my homework and knocked it out of the park. Milorganite is used in 5 treatments beginning in April and ending late October. Great product. Highly recommend." Jared - Painesville, OH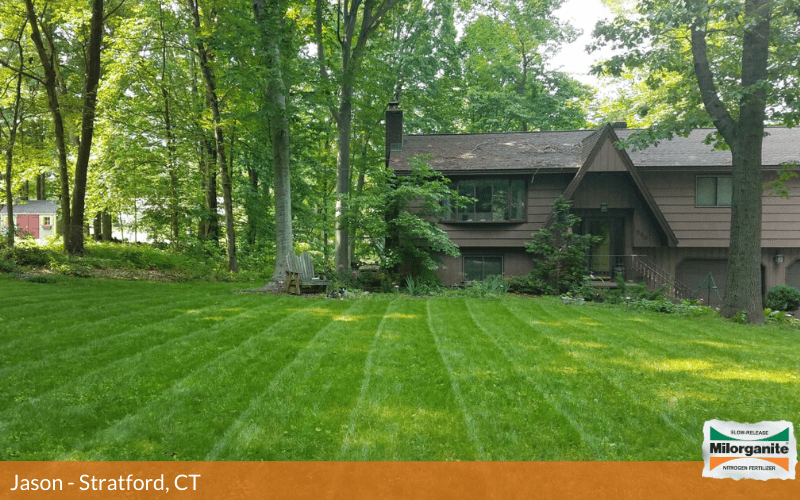 "With only one application of Milorganite and a few weeks my lawn showed a night and day difference. Grass seems much thicker and green color is much darker. I feel as if the new grass planted this year also grew thicker and stronger. I'm no longer using those other products and sticking with Milorganite for sure! Feel safer using Milorganite on my lawn also since I have well water and the product does not contain harsh chemicals. Try it once and you will be hooked for sure!" Jason - Stratford, CT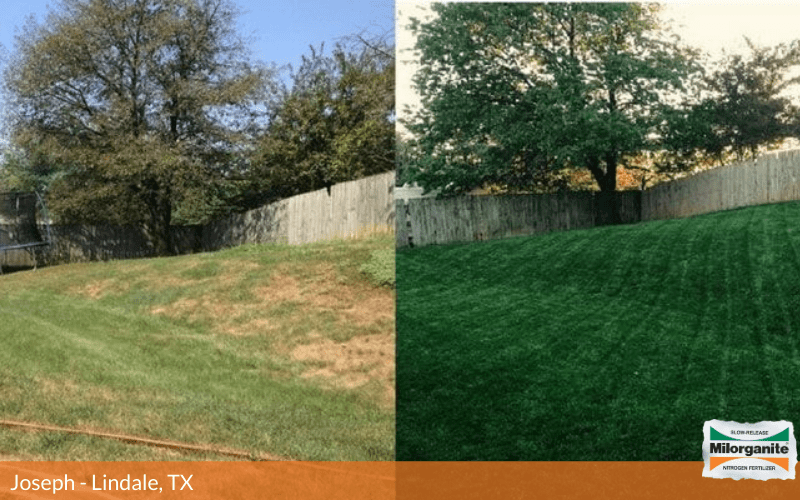 "Purchased our home and our lawn was beyond repair. That's until we started treating it with Milorganite the last few years. Now it's a beautiful plush green!" Joseph - Lindale, TX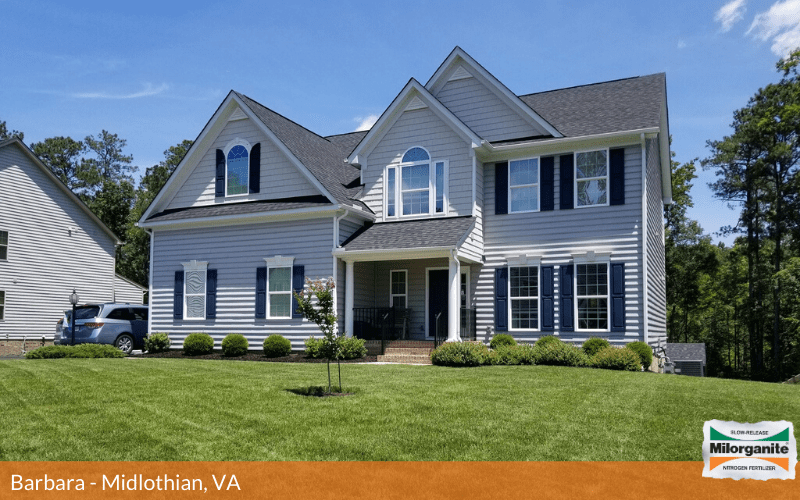 "My home is three years old, with builder-laid sod atop hard-packed, Virginia red clay. Milorganite has brought my yard back to life, helping to thicken and green up the lawn, beyond my expectations. My neighbors ask what my secret is. I proudly tell them, "Milorganite!" Barbara Jo - Midlothian, VA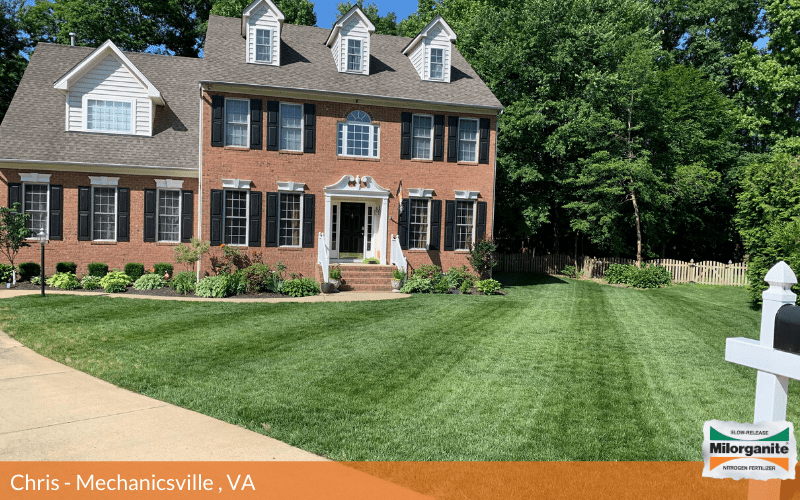 "I've been using Milorganite since I worked for golf courses in the 90s. It has and will continue to be my fertilizer of choice because of the results, the benefits to the soil, and the fact that it won't harm my kids or pet!" Chris - Mechanicsville , VA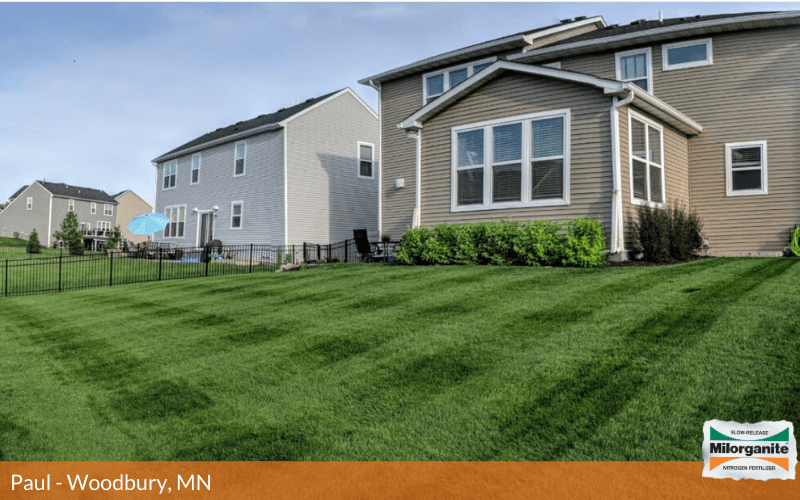 "I started using Milorganite a little over a year ago. I had a service that I was using, however they didn't show up after frequent emails. I decided to fired them and go the DIY route. Now, I have better results and it is less expensive. I've been very impressed with the results by using Milorganite and some simple pre/post emergent products." Paul - Woodbury, MN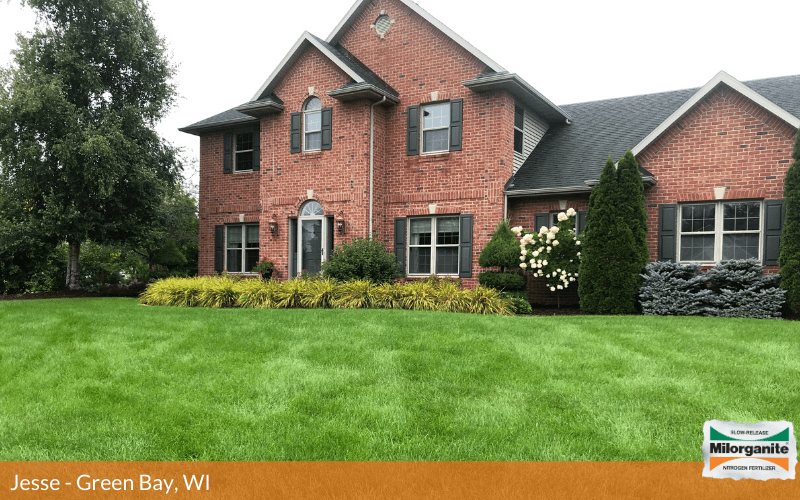 "First, let me thank the Milorganite Team for producing an Epic Product!! I have been a licensed applicator for about 7 years and have been using your product for about 3 years and my clients love the results! I will never turn to any other slow release fertilizer, there's no comparisons! Thank you once again!!" Jesse - Green Bay, WI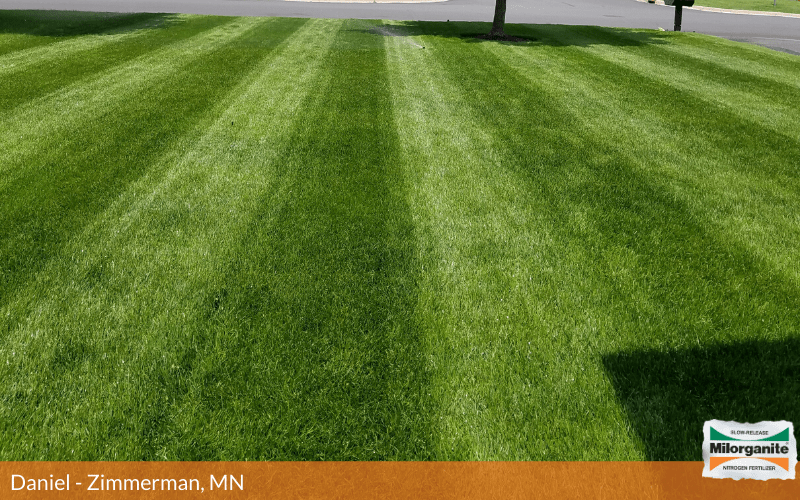 "Second year using Milo! I always buy a couple bags extra, so I can enjoy the aroma in the garage! Love this stuff!" Daniel - Zimmerman, MN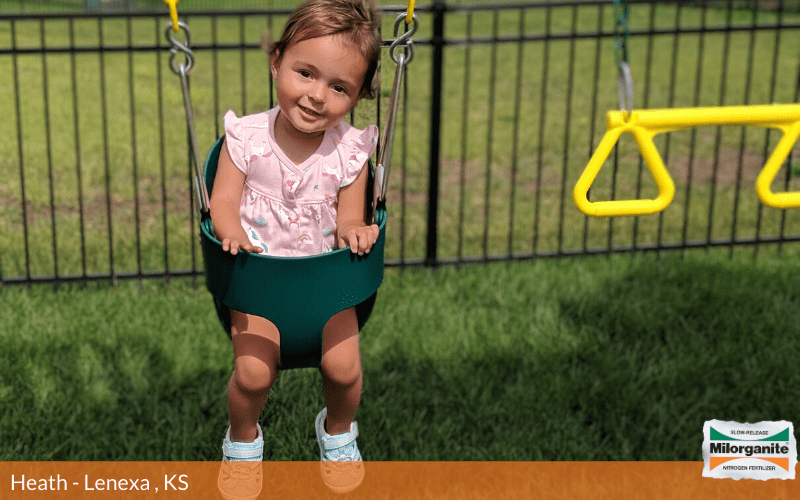 "I am totally dominating my neighborhood and it's all because of Milo. I love how I don't have to worry about my yard burning in the summer and the color I get is amazing. Every neighbor wants to know my secret and I tell them Milo!" Heath - Lenexa , KS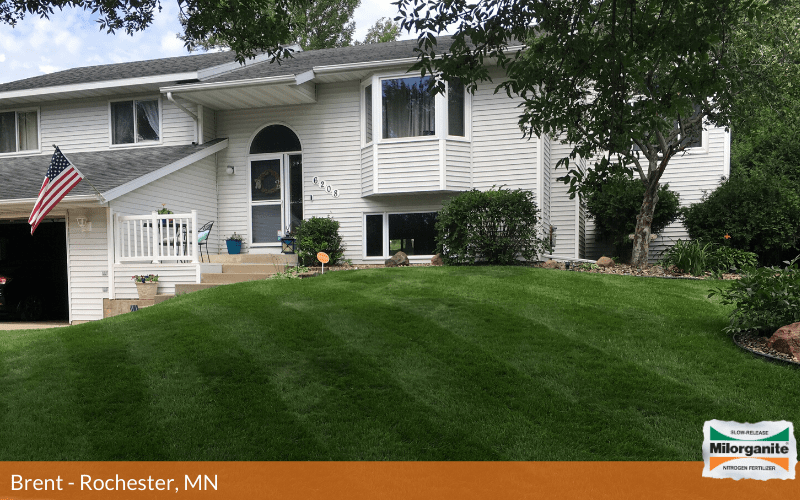 "We bought our first house a year prior to this picture. The front yard was littered with weeds and dead spots. 12 months later after using two applications of Milorganite, I have a healthy and full thick lawn that our family can enjoy!" Brent - Rochester, MN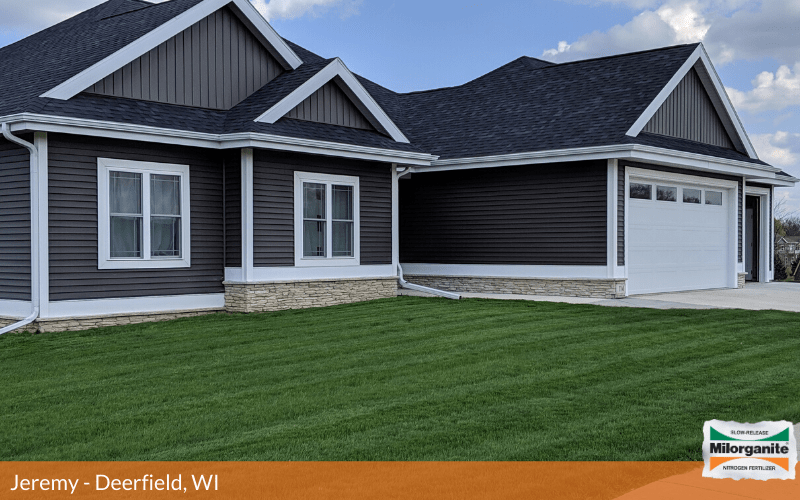 "Second full year of this lawn. Lawn is so thick, rich green on color. Always had issues with other brands burning my lawn at previous houses. Glad I made the switch." Jeremy- Deerfield, WI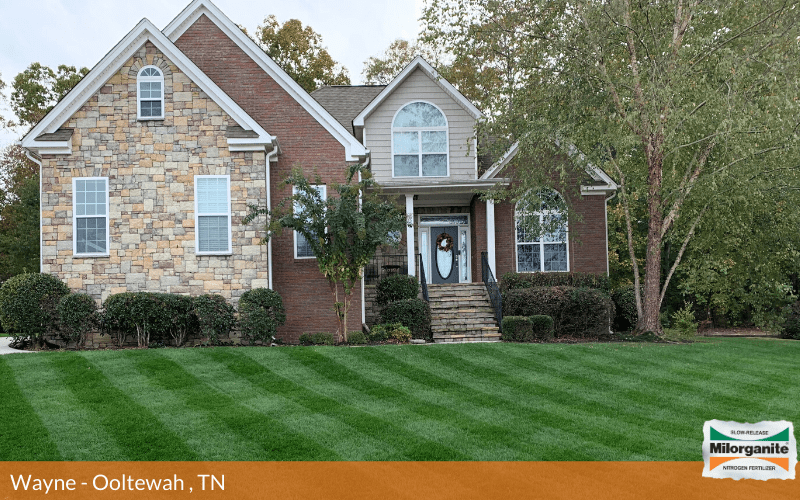 "The Milorganite product made this novice look like a professional lawn care guru. Two years ago, I wanted to start doing my own lawn and ran across Milorganite.The results are amazing!!" Wayne - Ooltewah , TN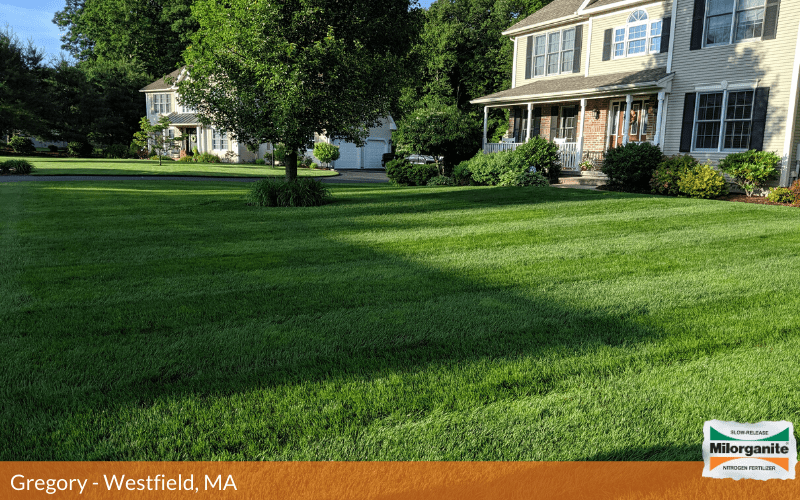 "I use Milorganite to never burn my lawn, and to deliver iron. I use it five time a year and always dominate my neighbors." Gregory - Westfield, MA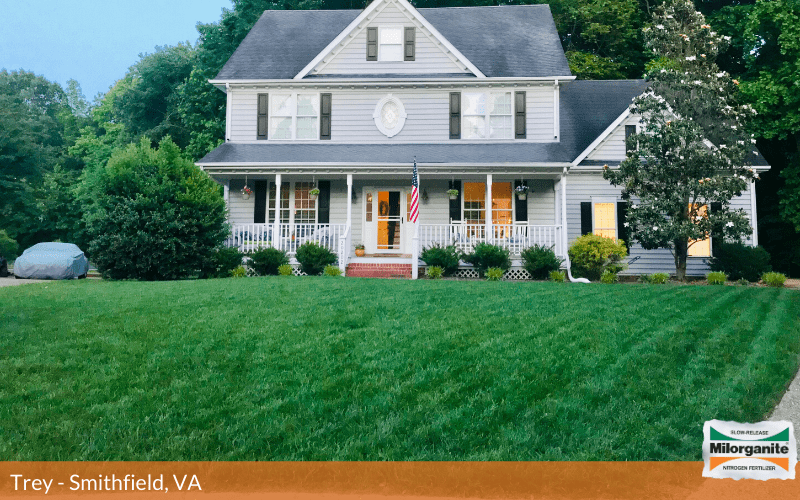 "Milorganite has turned my lawn 180° in the opposite direction and I couldn't be more proud of my lawn! No other products compare do it, either - I am all in on this stuff, and can't wait to keep my lawn and soil healthy with Milorganite! Thanks for such an awesome product!" Trey - Smithfield, VA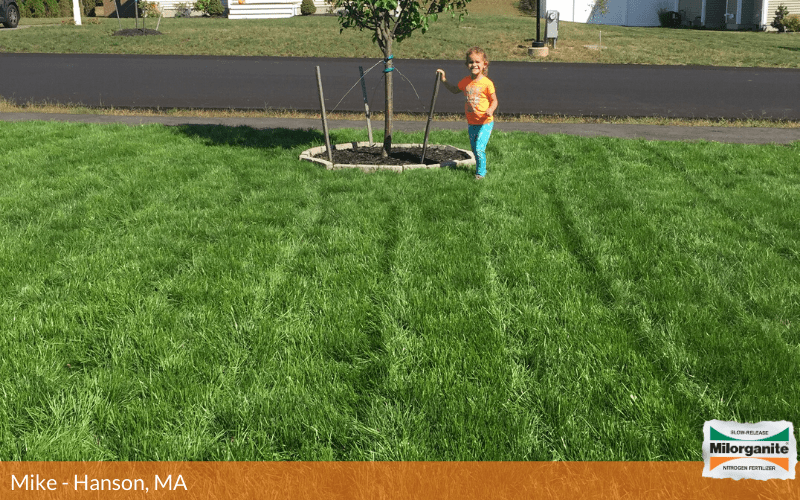 "I moved into my house about 4 years ago and knew nothing about lawn. Ever since I've discovered Milorganite, my lawn has gotten so much better. Thank you for such a great product." Mike - Hanson, MA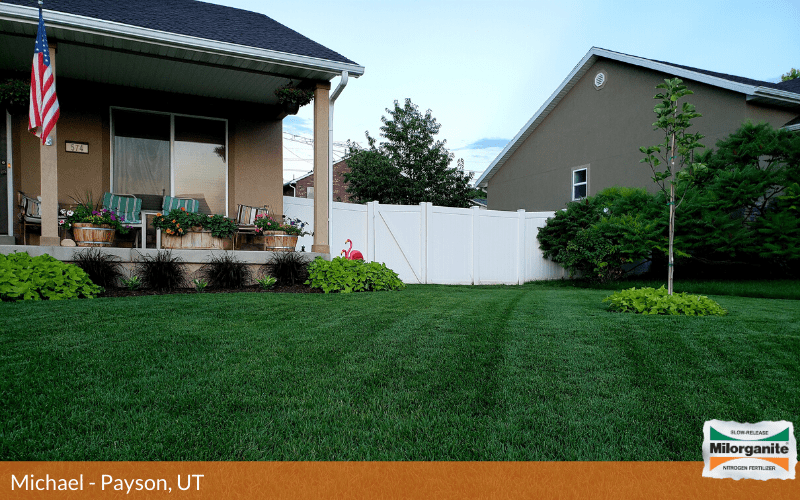 "I saw all the YouTube stars using this product and decided to give it a go this year and the difference was incredible. I have the best yard in the neighborhood and won the friendly yard competition between my friends. The color is amazing and my yard is healthier and stronger than it has ever been." Michael - Payson, UT
To submit your Milorganite story and images, please visit here.
For more Milorganite customer reviews, please visit Home Depot website..