Fall Tips for Warm-Season Grasses
- "The Lawn Care Nut"
October 12, 2019
Today I'm going to speak to my friends with warm-season turf types. If you have Bermudagrass in Georgia, Zoysia in Texas, Centipede in South Carolina, St Augustine in Florida, Bahia in Coastal Alabama, this one is for you. Let's talk fall strategy.
First off, let's admit, our season is winding down. Funny thing about our aggressive grass types: they will push hard to thicken up from late spring and all summer, growing like crazy. If you've been pushing your turf hard all summer with Milo like I recommend, then your stolons, rhizomes, and roots have been running strong, especially if you've been able to irrigate regularly.
But I bet that right now as you are reading this, heading into the middle of October, as the weather here recently has cooled off by 10 degrees or so, it's like your turf has stopped completely.
You'll especially notice this with Bermuda and Zoysia. One day you will go out to mow and a week later it will look like it hasn't grown at all. The brakes have been put on, hard.
But we are not done yet, there is still a little work to be done.
Final Fertilizer Application
I recommend you apply your final dose of Milorganite to the lawn as soil temps are falling to 70F.
I'm looking at you Memphis.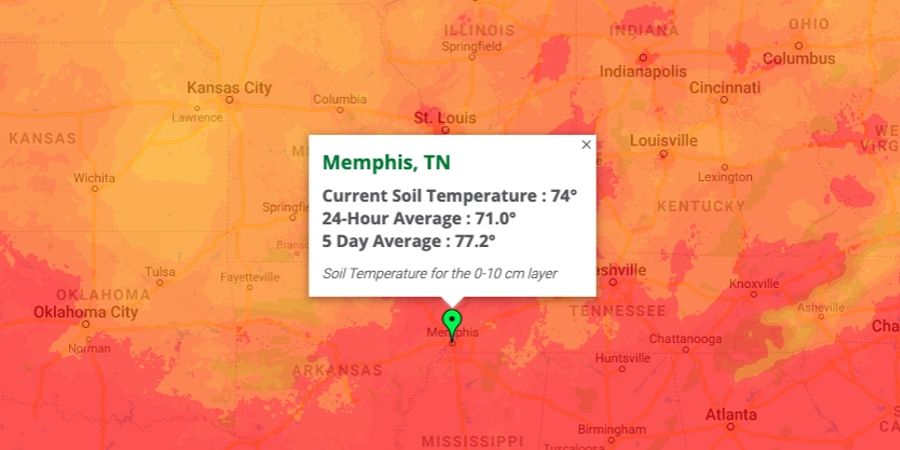 You guys were hit hard with this most recent heatwave, but now things look to be leveling off and falling back to normal. Your soil temps are falling as we speak and this is a perfect time to get down some Milorganite.
This will be your final application of the season because once soil temps dip below 60F, warm-season checks out completely and goes off to winter slumber.
Irrigation During Winter
Even though your turf is dormant if you live in an area where the ground does not freeze, be sure to irrigate during winter. Get down at least 1" of water per week to keep the soil alive and healthy.
If you want to apply bio-stimulants like Humic and Fulvic acid to the soil in winter, these will be great to keep soil biology happy and ready for action the following spring.
Mowing Before Winter
Simply speaking, there isn't any special mowing that needs to be done before winter for our grass type. If you have kept your turf at the recommended mowing height all summer, you can keep it there during winter - no need to take it lower and stress it out before winter.
Recommended mowing heights are:
St Augustine: 3.5" +
Bermuda: 1-2"
Zoysia: 1-2"
Centipede: 3-3.5"
Bahia: 3.5" +
One thing to be mindful of though: don't let your lawn go to bed and stay dormant all winter in an overgrown state. This is not a good idea and can cause issues in the following spring. So just keep mowing like you have, all the way until winter and once the lawn starts to go completely brown for winter, give is a final mow and get the leaves up, all good.
Check out these warm-season testimonials:
Scott - Manila, AR

Tim - Fort Worth, TX

John - Orlando, FL

John - St Augustine, FL

CJ - Arlington, TN

Jeremy - Millbrook, AL