What Happens When Demand for Milorganite Outpaces Supply?
April 10, 2020
People get frustrated when they can't find what they want. We understand. And we'll be honest, some of our customers are frustrated.
We're pleased that more and more customers have seen the benefits of Milorganite first hand. This season, the increased demand for Milorganite exceeds production. We can only produce a finite amount of Milorganite. We're working with our distributors to get Milorganite to as many retailers as possible.
Where's the Milorganite?!
Retail stores throughout the country cannot keep Milorganite on their shelves as demand continues to grow. Trust us, we're not very happy about it either. We don't want to frustrate our faithful customers.
We want to share with you why there's a limited supply of Milorganite and tips for how you may be able to find it in your area at the best price.
Supply of Milorganite isn't Driven by Demand
The concept of supply and demand doesn't apply to Milorganite. We can't produce more Milorganite to meet the growing demand. Even though we'll produce nearly 50,000 tons of Milorganite this season—that's more than 3 million bags—it's still not enough!
You might be surprised to learn that the Milwaukee Metropolitan Sewerage District (MMSD), the producer of Milorganite, doesn't make a profit. For MMSD, the goal is to clean wastewater and producing and selling Milorganite is the most cost-effective means of recycling nutrients.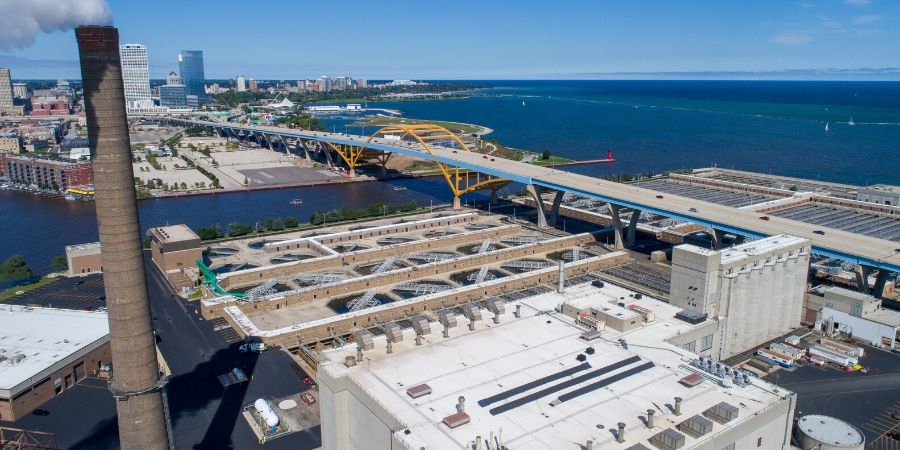 Milorganite is a byproduct of the region's wastewater treatment process. The amount of Milorganite we're able to produce depends on the annual volume of wastewater cleaned. We wish we could produce more while maintaining our quality standards, but it's not possible. To produce more Milorganite, we would need more water-based businesses in the Greater Milwaukee area. We were able to produce more Milorganite several decades ago because Milwaukee was home to several breweries and a yeast producer, all of which added a significant amount of "raw materials."
The "Discovery" of Milorganite
Nearly 100 years ago, the Milwaukee Sewerage Commission, the predecessor to MMSD, implemented a new invention to treat wastewater and found that the bi-product would be a valuable nutrient-rich fertilizer, not a waste stream that would be a societal burden. Rather than dump product into a landfill, at a cost, they discovered it was less expensive and saved tax dollars, to distribute Milorganite as slow-release nitrogen, iron-rich fertilizer. Customers have seen its benefits—a greener, fuller lawn—ever since.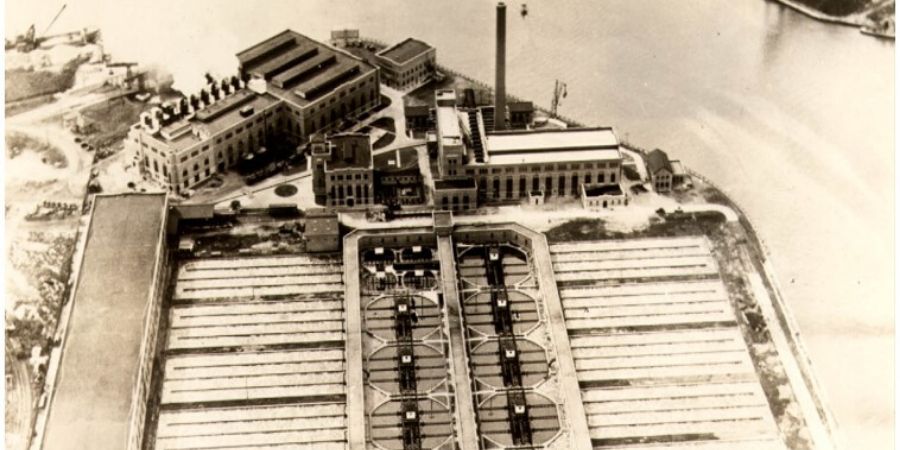 Milorganite is one of the largest and oldest recycling efforts in the county. Instead of bottles and cans, we recycle nutrients. Since 1926, nearly 10 billion lbs. of "waste" has been diverted from landfills as a result. Although we can't increase the amount of raw materials, we can improve our processes and we did. This year we estimate a 5% increase in production of Milorganite, but even that's not enough.
Milorganite Does Not Control Retail Prices
Milorganite is not set up to sell and ship directly to customers. We partner with a nationwide distribution network that sells to your local retailers. The wholesale cost of Milorganite has been level for the past several years, with 2% or less increase annually.
We don't set the retail price for Milorganite. We have no control over the price set by retailers. At the retail level, it's the traditional supply-and-demand model. The supply of Milorganite remains consistent, while demand continues to rise, some retail prices have increased. Check your local hardware stores and garden centers for the best price, we've seen prices vary by a few dollars per bag!
Where to Find Milorganite
You can find a retailer that sells Milorganite in your area on our store locator page. We suggest you call ahead to check on availability, as well as the price.
You can order Milorganite online through national retailers, such as Home Depot and Lowe's, as well as locally owned hardware stores and garden centers. On the Ace Hardware and True Value websites, for example, you may be able to order Milorganite and have it delivered to your home or local store for pick-up.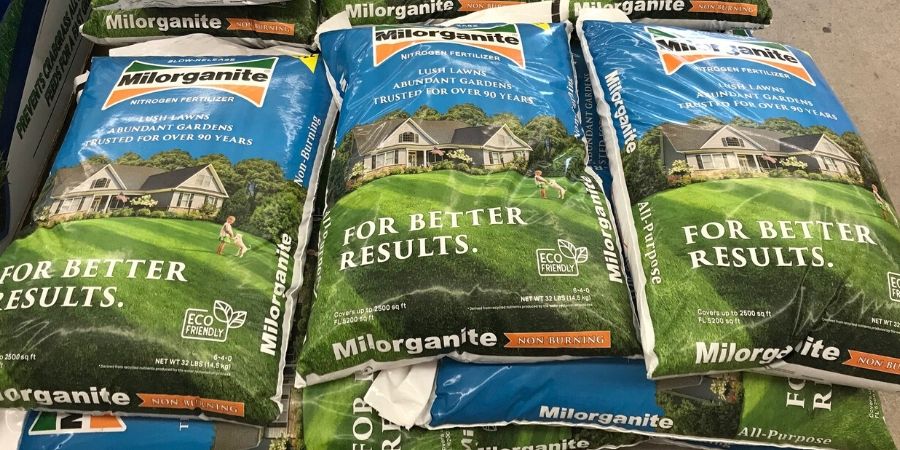 Milorganite is NOT Going Out of Business
Milorganite is NOT going out of business! As we treat wastewater for our region, we will always be producing the bi-product that is then converted to Milorganite. Again, this is the most cost-effective and environmentally responsible use for this waste stream.
We've heard mumbling in the fertilizer aisle that Milorganite is either out of business or going out of business. That can't be farther from the truth. Milorganite is not going out of business. As long as the MMSD continues to protect our waterways through wastewater treatment, there will be Milorganite.
Look for the Milorganite logo, not all slow-release nitrogen, biosolid fertilizers are the same.
There are several communities throughout the country that offer similar biosolid, slow-release nitrogen fertilizers, but they're not "just like" Milorganite. Even the packaging of these off-brands was designed to mimic Milorganite's packaging. It can be confusing but don't be fooled. The nutrient value, iron content and granule size—even the smell—are all impacted by the community's wastewater and wastewater treatment process. The smell of Milorganite is distinct and somewhat earthy. The smell of some other products maybe a little more, how shall I say it, "robust." Here's another way to put it: If there's an overwhelming smell from across the big-box store courtyard, it's not Milorganite.
When you find Milorganite, and we sincerely hope you do, buy it! If you only find a few bags, but not enough for multiple applications this year, wait to apply Milorganite in fall. This is the best time of year to fertilize your lawn.
We Need Your Help
Could you do us a favor? As faithful Milorganite customers, you're our best advocates. First, send us your beautiful spring lawn images and videos, and we'll send you some Milorganite swag! Second, if you hear chatter in the fertilizer aisle that other products are "just like" Milorganite, could you please set them straight? There's an anecdote a customer shared. He went to a big-box store to buy Milorganite, but couldn't immediately find it, so he asked for help. The employee said, and I'm not kidding, "You know Milorganite isn't a fertilizer, don't you?" The customer gently set him straight.
We appreciate our customers and understand your frustration. Thank you for your patience. Please look for the Milorganite name and logo on the bag, so you can guarantee you've got the real deal. (Philip Mazzotti was the 2018 winner of the Milorganite Bag Contest. That's his beautiful lawn featured on the bag.)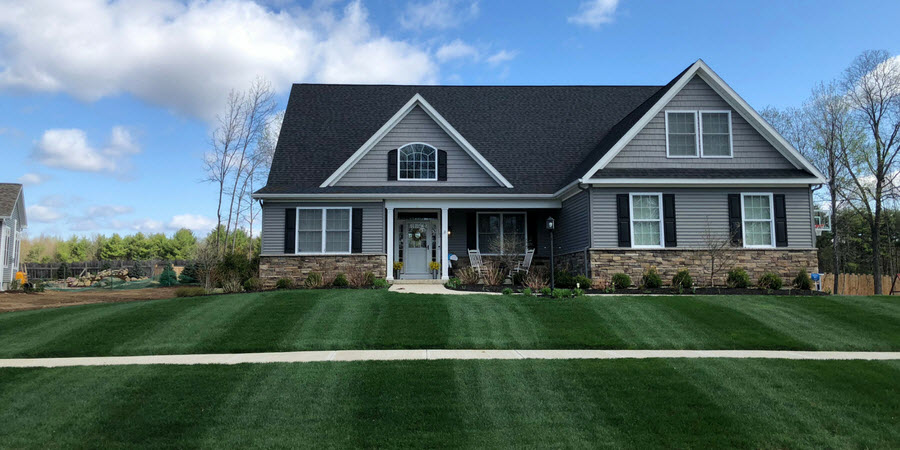 Our Advice
Look for the Milorganite logo when you're shopping.
Don't settle for off-brand products. Other fertilizers may be "similar," but they are not Milorganite. The only Milorganite is Milorganite. If you can't find Milorganite, we understand you may choose another product this season, but please buy Milorganite when more is available.
Shop online and order from your local retailer to ship directly to your home, if available.
If you hear misinformation about Milorganite, share our story.
If you're frustrated or possibly even angry by the increased price of Milorganite, we suggest directly contacting the retailer's corporate office. Two easy ways to do that is to post a review online or use the Contact Form on the retailer's website. You'll get more action by going to corporate than airing your grievances with the store manager.